Naked Ink Dairy of a Small Town Boy Volume 2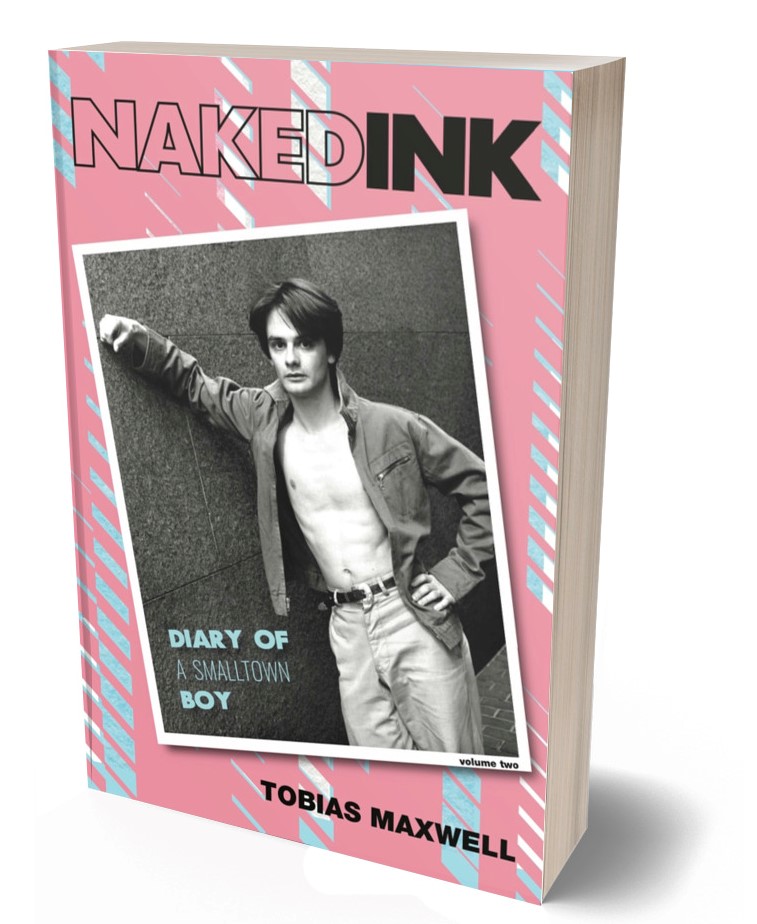 Everyone has read about the journey of famous actors. But what about the thousands of actors who struggle to survive the dog-eat-dog actor's life in New York City and never reach fame and fortune? 
Welcome to the nitty-gritty life of an actor cum art model in all its naked glory; the story of an illegal alien's journey to America, a sex-addicted bisexual, hell-bent on making something happen for himself in NYC, circa 1980.
Midwest Book Review
by Diane Donovan
Readers of the first volume of this two-book memoir will be intrigued with Naked Ink: Diary of a Smalltown Boy Vol. 2, that covers the years 1980 to '82, as Maxwell moved "from no to yes, seemingly overnight" and becomes involved in a committed love relationship … The developing maturity Maxwell demonstrates between these two volumes of diary/journal entries is more than evident, allowing readers to absorb the influences of a life on the cusp as Maxwell and Coo move forward as a couple … Readers seeking an in-depth analysis filled with reflections on growth and sexuality will find this book and its companion thought-provoking reading.